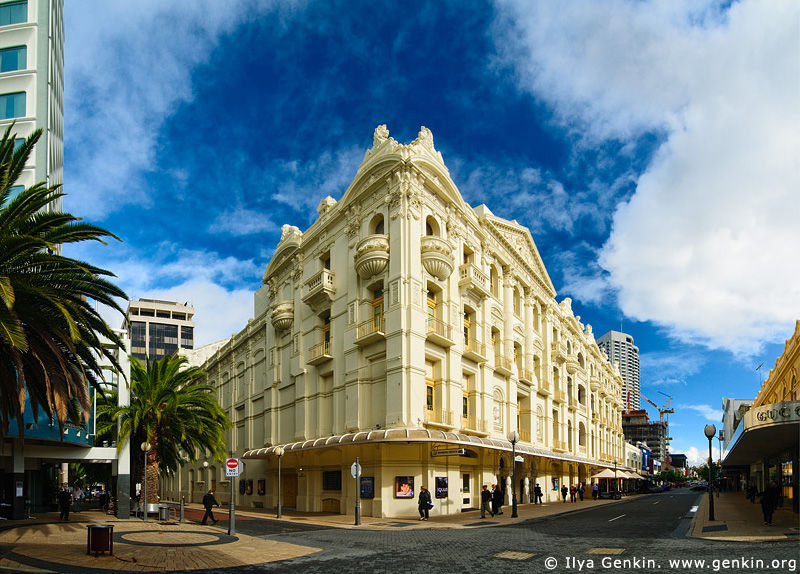 His Majesty's Theatre is an Edwardian Baroque theatre in Perth, Western Australia. Constructed from 1902 to 1904 during a period of great growth for the town, the theatre is located on the corner of Hay Street and King Street in Perth's central business district. At the time the theatre was opened, it was the largest theatre in Australia, and had seating for over 2,500 people. It is also thought to be the first reinforced concrete building constructed in Perth.
Over its life, the theatre has hosted large-scale musicals, ballet, opera, Shakespearean plays and many other events. It has been renovated numerous times, most notably in the late 1970s when the State Government purchased it and performed an ornamental restoration whilst modernising the facilities provided. Since that time, it has been the home of the West Australian Ballet and West Australian Opera companies, both of which perform regularly.
The importance of His Majesty's Theatre to the cultural fabric of Western Australia has been recognised by its inclusion on the State Register of Heritage Places and the Register of the National Estate. It has also been named a "State Heritage Icon", and is believed to be the only remaining working Edwardian theatre in Australia.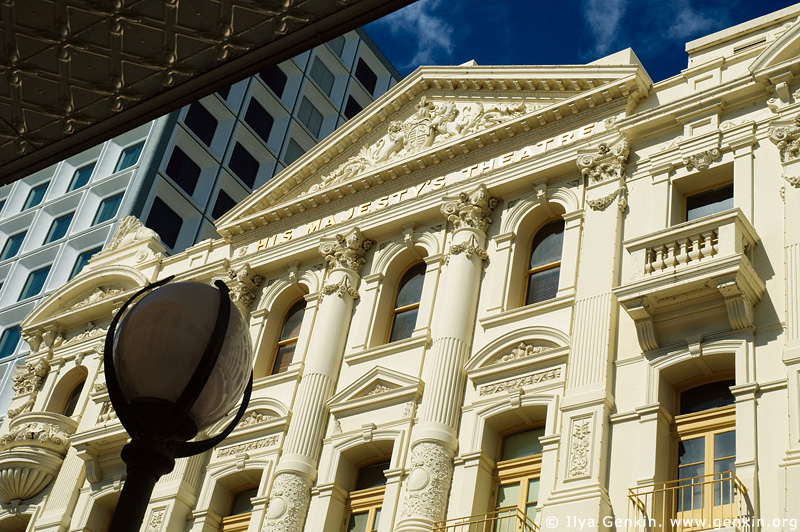 The top photo is the panorama, made of nine vertical images stitched in Autopano Pro with perspective correction.
More images: Gallery of Perth, Western Australia Stock Images.
Ilya Genkin is a Sydney, Australia photographer whose subjects include the Pacific coast, Australian outback and deserts, rainforests, lakes and rivers, urban landscapes, night photography, and more.
Blog | About | Buy Images | Flickr | Twitter | Facebook | Google+ | 500px.com | LinkedIn | Email

Click here for Information & Pricing on larger paper, canvas, or metallic prints. Click here for License Information & Pricing for commercial and editorial uses. For complete purchase options, please contact Ilya Genkin directly.