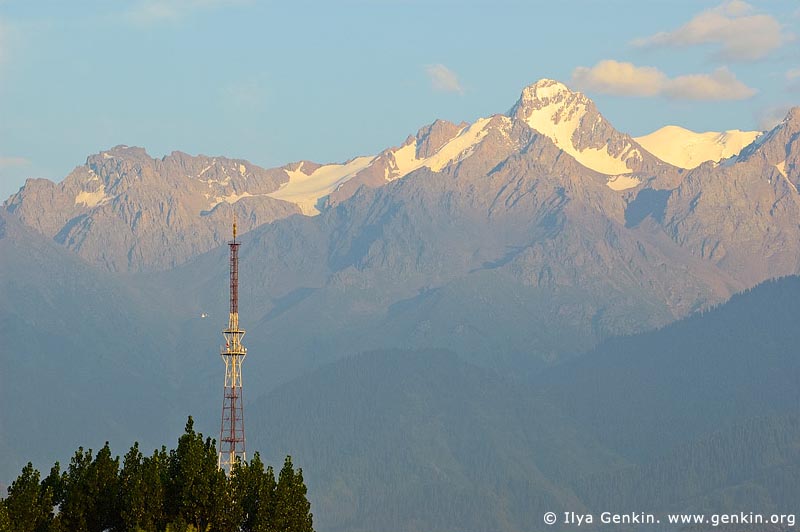 Made this photo a three years ago on the last trip to my home city, Almaty, the former capital of Kazakhstan. The highest mountain on the photo is Small Almaty Peak and it's 4376m (14,357ft) high. It's interesting that Small Almaty Peak is actually much higher than High Almaty Peak which is only 3700m (12,139ft) high. The Small Almaty Peak is just much further from the city and therefore looks smaller. Due to its close proximity to Almaty, it is a very popular mountaineering destination. I was there ontop. Once.
Unforgettable feelings and view.
More images: Gallery of Alpine and Mountain Stock Images.
Ilya Genkin is a Sydney, Australia photographer whose subjects include the Pacific coast, Australian outback and deserts, rainforests, lakes and rivers, urban landscapes, night photography, and more.
Blog | About | Buy Images | Flickr | Twitter | Facebook | Google+ | 500px.com | LinkedIn | Email

Click here for Information & Pricing on larger paper, canvas, or metallic prints. Click here for License Information & Pricing for commercial and editorial uses. For complete purchase options, please contact Ilya Genkin directly.