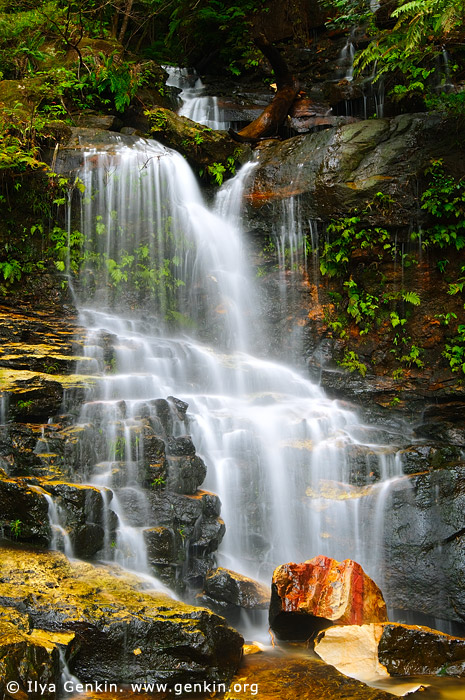 There was almost perfect wather for shooting waterfalls last Sunday – heavy overcast day, no wind, no fog. So I spent morning in the Valley of the Waters near Wentworth Falls in Blue Mountains National Park. All I could wish was just a little bit more water. But anyway it was really nice morning.
And the afternoon I spent having coffee and chatting with Robert Teague, large format photographer from USA, who is doing his two weeks trip around NSW and Victoria. He is a very nice and friendly guy and meeting with him was the perfect ending of the very nice day.
More images: Forests, Rainforests and Waterfalls Stock Images | Landscape Stock Photography.
Ilya Genkin is a Sydney, Australia photographer whose subjects include the Pacific coast, Australian outback and deserts, rainforests, lakes and rivers, urban landscapes, night photography, and more.
Blog | About | Buy Images | Flickr | Twitter | Facebook | Google+ | 500px.com | LinkedIn | Email

Click here for Information & Pricing on larger paper, canvas, or metallic prints. Click here for License Information & Pricing for commercial and editorial uses. For complete purchase options, please contact Ilya Genkin directly.