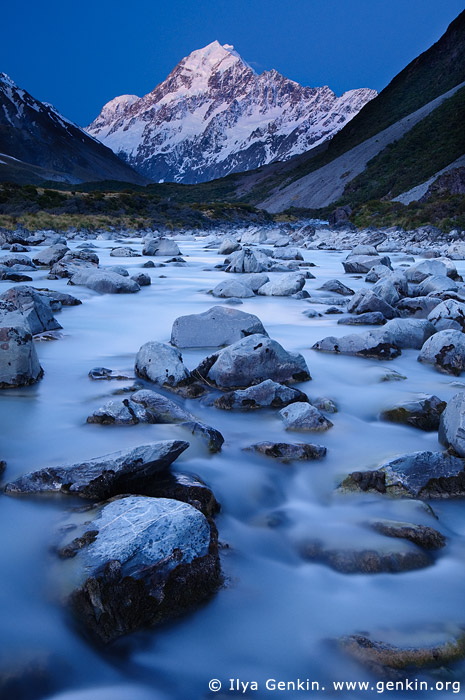 For time to time I'm receiving e-mails from painters asking permissions to use my photos as inspirations for their painting. I always give such permissions. Why should I deny that anyway? And I always wanted to see what the outcome would be. Some artists said they would send a photo of completed work to me but only recently for the first time I received a picture of the completed painting from an artist.
The Artist is Janet Boyce and she lives in New Zealand. She used this image of Aoraki/Mount Cook after Sunset for her own painting. I already wrote about Hooker River valley and this image awhile ago. Once I received the photo I was pleasantly surprised by the results. Below I have included the artist's painting.
I really love it and would like to see this painting up close and personal. Hope you like it too. If you are interested in buying it please let me know and I'll pass your details to the Janet Boyce.
More images: Aoraki/Mount Cook, New Zealand Stock Images | Alpine and Mountain Landscapes Stock Images | Landscape Stock Photography
Ilya Genkin is a Sydney, Australia photographer whose subjects include the Pacific coast, Australian outback and deserts, rainforests, lakes and rivers, urban landscapes, night photography, and more.
Blog | About | Buy Images | Flickr | Twitter | Facebook | Google+ | 500px.com | LinkedIn | Email

Click here for Information & Pricing on larger paper, canvas, or metallic prints. Click here for License Information & Pricing for commercial and editorial uses. For complete purchase options, please contact Ilya Genkin directly.