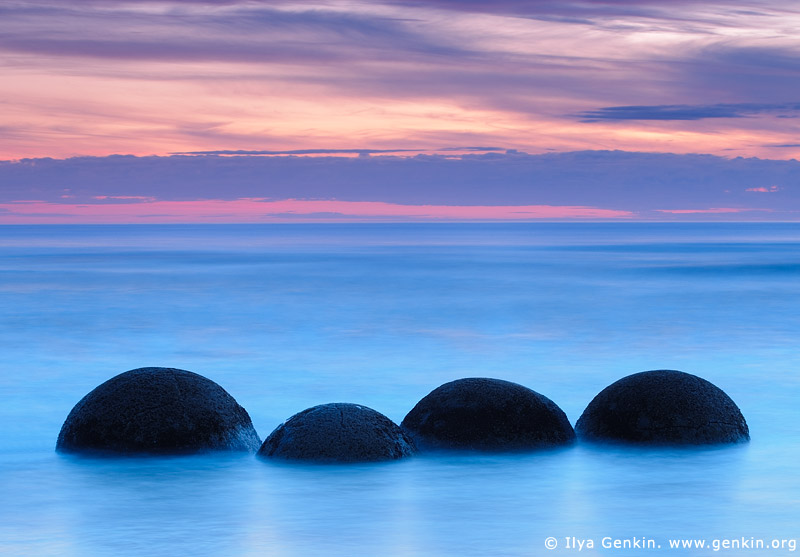 Moeraki Boulders at Dawn, Otago, South Island, New Zealand
Moeraki Boulders of the South Island of New Zealand is absolutely fantastic place for landscape photographer. I just cannot tell how disappointed I was when I read yesterday in Kah Kit Yoong's blog (he is a great landscape photographer from Melbourne) that one Moeraki boulder was vandalised. Someone carved names on it. People, what are you doing?! Let's preserve the nature and not destroy it!
More images: Moeraki Boulders, New Zealand Stock Images | Beaches, Oceans and Seascapes Stock Images | Landscape Stock Photography
Ilya Genkin is a Sydney, Australia photographer whose subjects include the Pacific coast, Australian outback and deserts, rainforests, lakes and rivers, urban landscapes, night photography, and more.
Blog | About | Buy Images | Flickr | Twitter | Facebook | Google+ | 500px.com | LinkedIn | Email

Click here for Information & Pricing on larger paper, canvas, or metallic prints. Click here for License Information & Pricing for commercial and editorial uses. For complete purchase options, please contact Ilya Genkin directly.