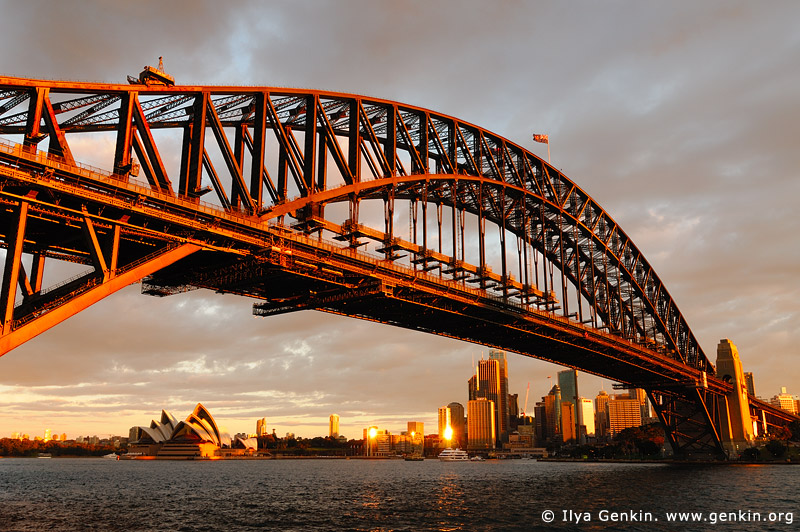 Sydney Harbour Bridge and Opera House at Sunset, Sydney, New South Wales (NSW), Australia
One of my favourite Sydney views. Before I came to Australia I dreamt to see The Bridge and the Opera House on my way to work. The dream came true – I had to cross the bridge four time a day.
Be careful with your whishes.
This is relatively old photo as I wasn't shooting The Harbour Bridge for quite a while.
More images: Sydney Harbor Bridge Stock Images | Sydney Stock Images | Australia Stock Images | Travel Stock Photography
Ilya Genkin is a Sydney, Australia photographer whose subjects include the Pacific coast, Australian outback and deserts, rainforests, lakes and rivers, urban landscapes, night photography, and more.
Blog | About | Buy Images | Flickr | Twitter | Facebook | Google+ | 500px.com | LinkedIn | Email

Click here for Information & Pricing on larger paper, canvas, or metallic prints. Click here for License Information & Pricing for commercial and editorial uses. For complete purchase options, please contact Ilya Genkin directly.