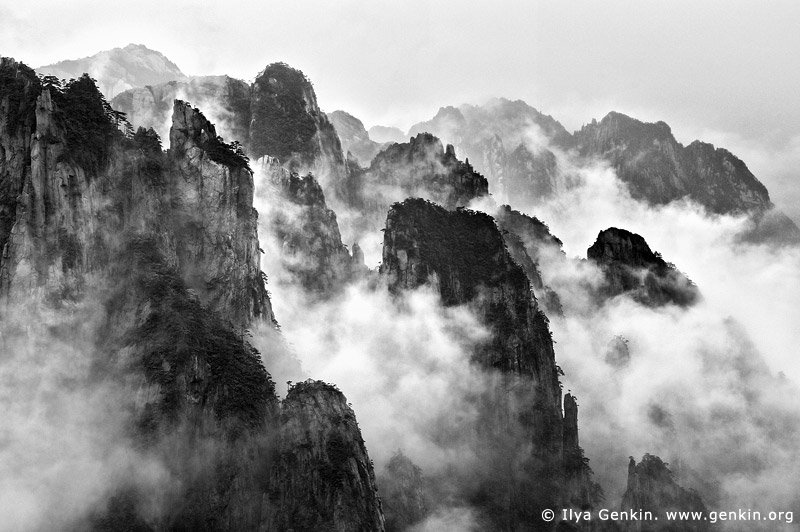 Clouds Covered Huangshan Peaks, Cloud-dispelling Pavilion, Xihai (West Sea) Grand Canyon, Baiyun Scenic Area, Huangshan (Yellow Mountains), China
I've got quite a lot of images from Huangshan (Yellow Mountains) and Zhangjiajie National Park (AKA Avatar/Pandora mountains) in China. The weather wasn't too nice there so I was a little bit reluctant to show colour images as they were quite boring. But yesterday I decided to convert a few images to black and white. Gee whiz! That was really good! Hopefully you like that as well.
More images: Huangshan Mountains, China Stock Images | Alpine and Mountain Landscapes Stock Images | Landscape Stock Photography
Ilya Genkin is a Sydney, Australia photographer whose subjects include the Pacific coast, Australian outback and deserts, rainforests, lakes and rivers, urban landscapes, night photography, and more.
Blog | About | Buy Images | Flickr | Twitter | Facebook | Google+ | 500px.com | LinkedIn | Email

Click here for Information & Pricing on larger paper, canvas, or metallic prints. Click here for License Information & Pricing for commercial and editorial uses. For complete purchase options, please contact Ilya Genkin directly.