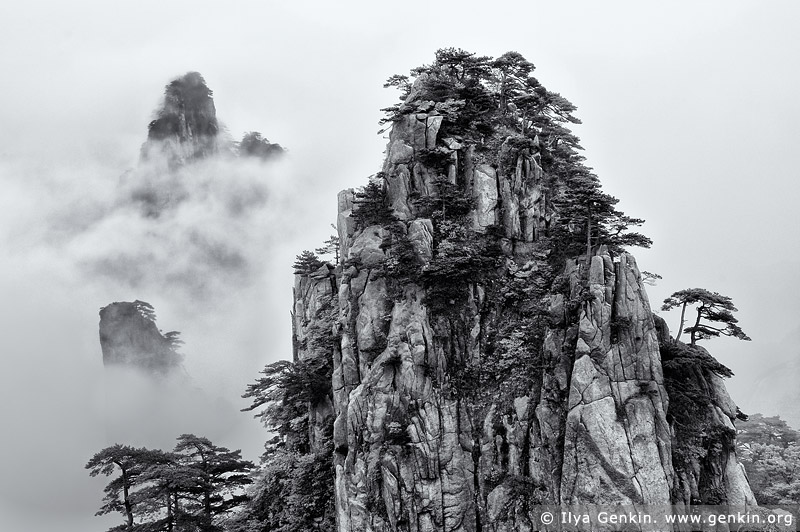 View from Beginning to Believe Lookout, Baiyun Scenic Area, Huangshan (Yellow Mountains), China
Beautiful black and white photo of Huangshan, also known as the Yellow Mountains, in the southern part of the Anhui province in northern China as it's seen from the Beginning-to-believe lookout in Beihai Scenic Area (North Sea). Huangshan has often been described as the world's most beautiful and enchanting mountain. Over the centuries this mountain with its seventy-two peaks has been the subject of Chinese landscape painters, whose singular works are so haunting it seems impossible that these mountains exist in nature.
More images: Huangshan Mountains, China Stock Images | Alpine and Mountain Landscapes Stock Images | Landscape Stock Photography
Ilya Genkin is a Sydney, Australia photographer whose subjects include the Pacific coast, Australian outback and deserts, rainforests, lakes and rivers, urban landscapes, night photography, and more.
Blog | About | Buy Images | Flickr | Twitter | Facebook | Google+ | 500px.com | LinkedIn | Email

Click here for Information & Pricing on larger paper, canvas, or metallic prints. Click here for License Information & Pricing for commercial and editorial uses. For complete purchase options, please contact Ilya Genkin directly.