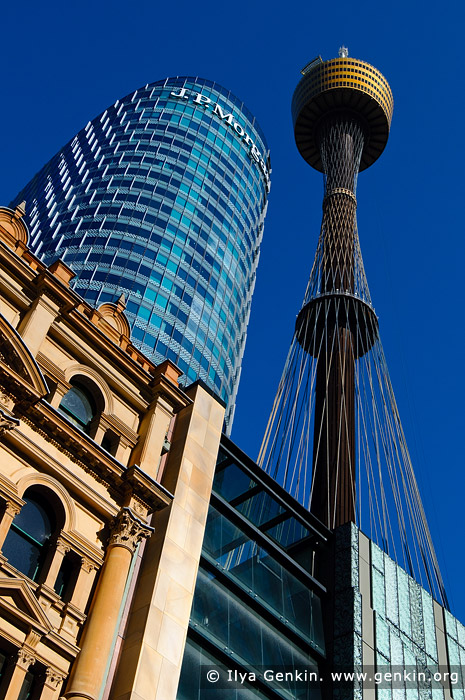 Sydney Tower from Pitt Street Mall, Sydney, NSW, Australia
Sydney Tower Eye (also known as the Sydney Tower, AMP Tower, Westfield Centrepoint Tower, Centrepoint Tower or just Centrepoint) is the city's tallest structure, is one of Sydney's most prominent landmarks. The 309 meter (1014ft) high tower was built in 1981 as a communications tower and tourist facility. Each year, more than a million visitors enjoy the spectacular views over Sydney.
More images: Sydney City Stock Images | Sydney Stock Images | Australia Stock Images | Travel Stock Photography
Ilya Genkin is a Sydney, Australia photographer whose subjects include the Pacific coast, Australian outback and deserts, rainforests, lakes and rivers, urban landscapes, night photography, and more.
Blog | About | Buy Images | Flickr | Twitter | Facebook | Google+ | 500px.com | LinkedIn | Email

Click here for Information & Pricing on larger paper, canvas, or metallic prints. Click here for License Information & Pricing for commercial and editorial uses. For complete purchase options, please contact Ilya Genkin directly.