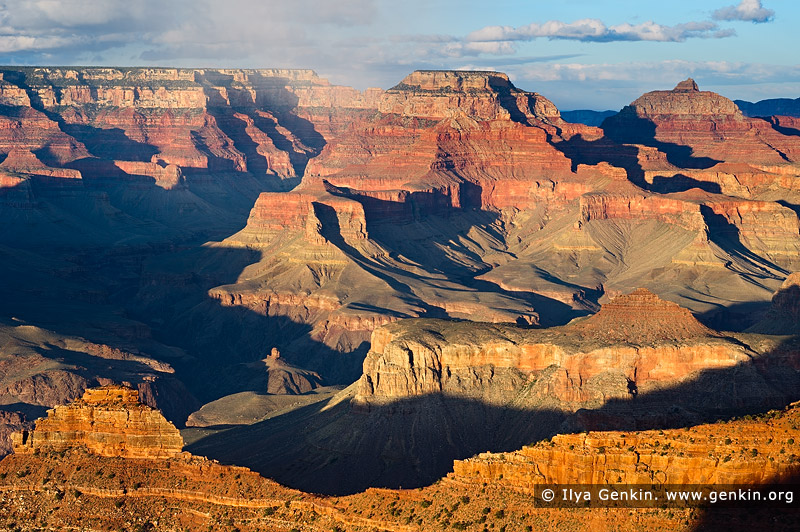 Wotan's Throne and Vishnu Temple from Mather Point at Sunset, South Rim, Grand Canyon, Arizona, USA
Mather Point at the South Rim of the Grand Canyon in Arizona, USA is a great place to be at sunset and see Wotan's Throne and Vishnu Temple. This image is a classic view and southwestern icon.
More images: Grand Canyon, AZ, USA Stock Images | Desert and Outback Landscape Stock Images | Landscape Stock Photography
Ilya Genkin is a Sydney, Australia photographer whose subjects include the Pacific coast, Australian outback and deserts, rainforests, lakes and rivers, urban landscapes, night photography, and more.
Blog | About | Buy Images | Flickr | Twitter | Facebook | Google+ | 500px.com | LinkedIn | Email

Click here for Information & Pricing on larger paper, canvas, or metallic prints. Click here for License Information & Pricing for commercial and editorial uses. For complete purchase options, please contact Ilya Genkin directly.