Virtually it is possible to divide Vivid Sydney photographic subjects into two main categories - The Sydney Opera House and everything else. These two subject will be covered separately with technical aspects will be covered after that.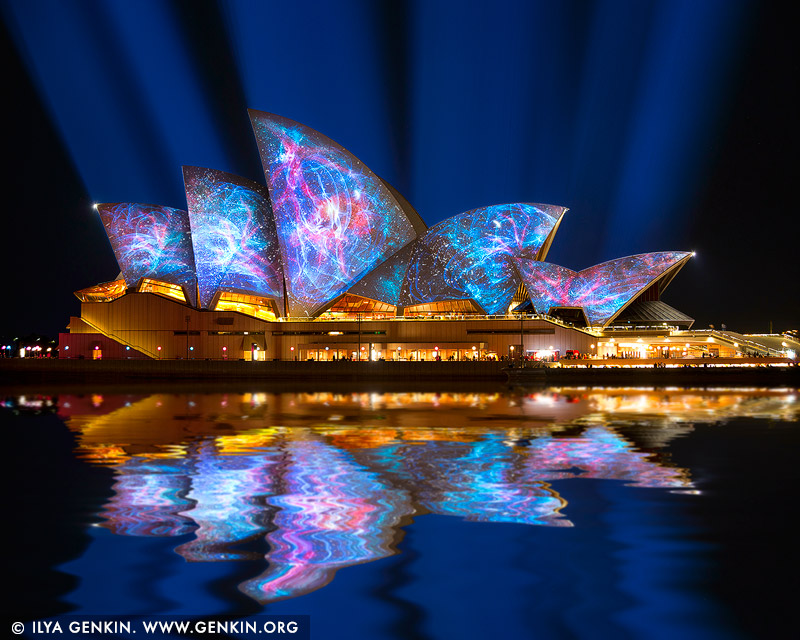 The Sydney Opera House
It is quite easy to photograph The Sydney Opera House at the Vivid festival. There are few well known locations providing great view. While there are many places were you can shoot the Opera House there are five best places to do that.
Other Places at Vivid Sydney
Technical Tips and Tricks
Tips for experiencing Vivid Sydney
1.
Come early and stay late. Some of the lights start at 5:30pm when the sun goes down or run only limited times at some specific time.
2.
Don't just focus your time on the Opera House, Circular Quay and The Rocks. There are many more precincts with cool light displays happening over the city. Every year more precincts are added. Check out
all the precincts
on the official website.
3.
Spend more than one day so you can experience the different areas slowly.
4.
Visit mid-week when crowds won't be as intense!
5.
Don't drive. Make use of all the
public transport
options, there will be extra trains and buses running during the Vivid festival.
6.
Walk - it's the best way to experience all of what Vivid offers.
7.
Bring warm clothes and wear layers.