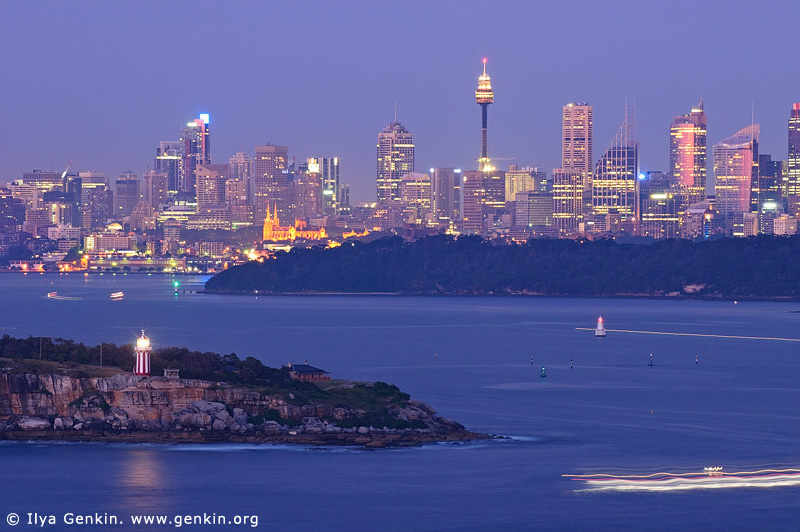 I haven't disappeared. I was quite busy in offline life. And I'm still busy till the end of March. Also I've finally moved my site to the new platform. However I had some time for shooting. Made this shot last Sunday from the North Head (part of Sydney Harbour National Park), Sydney, NSW, Australia.
Anyway it's very nice and beautiful place. North Head Lookout allows you to enjoy magnificent views across Sydney Harbour, back towards Manly Cove and south, towards South Head. A one kilometre-long paved pathway leads to the lookout, and includes interesting information about local plants and animals. The site also has a rich military history; artillery batteries were established here to protect Sydney during the first and second world wars. You can explore the fortifications with a guide from the National Artillery Museum.
From 1828 Spring Cove, on the western side of North Head, was used to quarantine new arrivals to Sydney to minimise the spread of communicable diseases such as smallpox and whooping cough. In 1832, the whole area of North Head was set aside for a quarantine station. A permanent quarantine facility was set up in 1837 and continued to operate until 1984. Vietnamese refugees were housed there in 1975 and Cyclone Tracy victims from Darwin, Northern Territory in 1975-6. The Station was finally closed in 1984 and the "management" of the site passed to the New South Wales National Parks and Wildlife Service.
By the way. This is exactly the place where Nyah Nordoff-Hall (one of the main character played by actress Thandie Newton) wanted to jump of a cliff in the "Mission: Impossible II" movie. And Tom Cruise tried to save her and drove (actually it was a chase in a traditional "John Woo" style) on a bike from the Bare Island in La Perouse suburb.
See more Sydney Stock Images.
Ilya Genkin is a Sydney, Australia photographer whose subjects include the Pacific coast, Australian outback and deserts, rainforests, lakes and rivers, urban landscapes, night photography, and more.
Blog | About | Buy Images | Flickr | Twitter | Facebook | Google+ | 500px.com | LinkedIn | Email

Click here for Information & Pricing on larger paper, canvas, or metallic prints. Click here for License Information & Pricing for commercial and editorial uses. For complete purchase options, please contact Ilya Genkin directly.