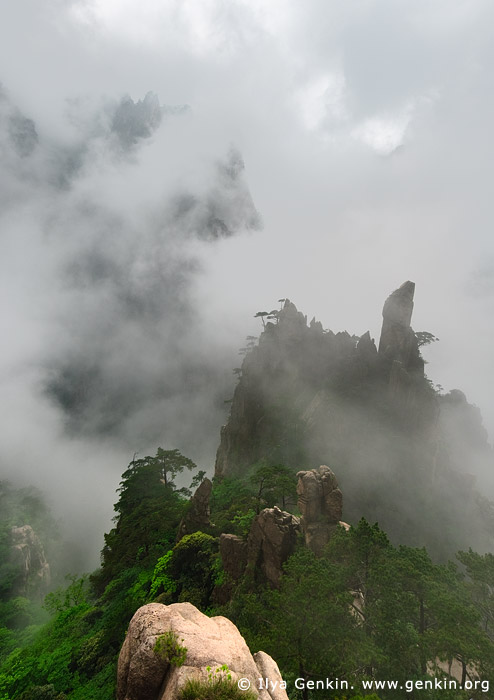 Huangshan in Chinese means "Yellow Mountain". But it's interesting that the mountains aren't yellow at all. Previously Huangshan was known as Yishan (Mount Yi). Later the name was changed to Huangshan in honor of Huang Di (the Yellow Emperor), a legendary Chinese emperor.
More images: Huangshan Images Gallery | Alpine and Mountain Landscapes Stock Images | Landscape Stock Photography.
Ilya Genkin is a Sydney, Australia photographer whose subjects include the Pacific coast, Australian outback and deserts, rainforests, lakes and rivers, urban landscapes, night photography, and more.
Blog | About | Buy Images | Flickr | Twitter | Facebook | Google+ | 500px.com | LinkedIn | Email

Click here for Information & Pricing on larger paper, canvas, or metallic prints. Click here for License Information & Pricing for commercial and editorial uses. For complete purchase options, please contact Ilya Genkin directly.