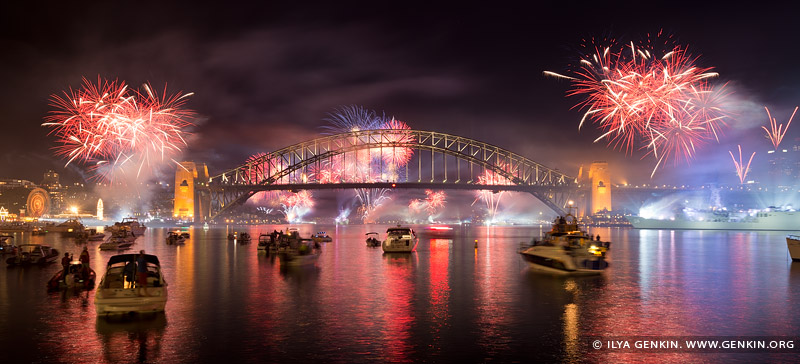 The Royal Australian Navy International Fleet Review Fireworks and Lightshow Spectacular, View from McMahons Point, Sydney, New South Wales, Australia
Thousands of people lined the shores of Sydney Harbour to watch a fireworks spectacular on Saturday night marking 100 years since the Royal Australian Navy fleet first entered the harbour. It was the biggest display since the city hosted the Olympic Games, with fireworks launched from city rooftops, the Harbour Bridge and the decks of warships, along with light projections, narration and music. The Sydney Opera House came alive with Navy imagery and history projected onto its sails, along with the message: "We salute you". Sailors watched on from the decks of warships and an estimated 1 million people witnessed the spectacular from parks, wharves and balconies.
The enormous fireworks display kicked off at 7:40pm (AEST) and lasted 30 minutes. Fireworks, which were launched from military boats and land, exploded over Sydney Harbour while a lightshow projected Navy history and imagery onto the sails of the Sydney Opera House. The Sydney Harbour Bridge was wreathed in gunpowder smoke and traffic was cut from the usual eight lanes to four as truck-mounted searchlights added to the display.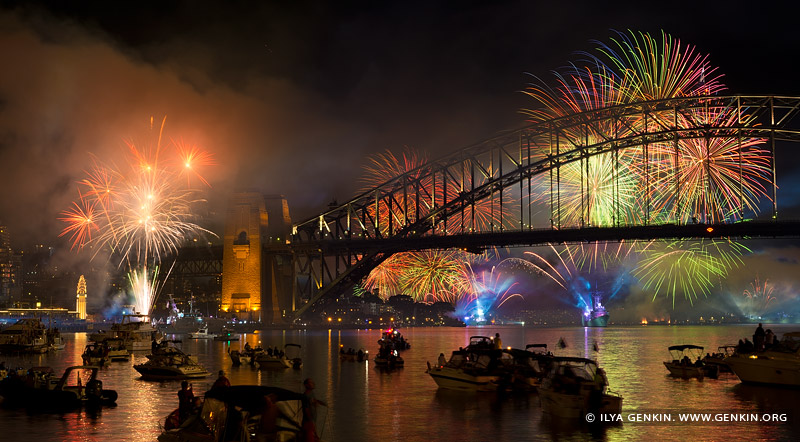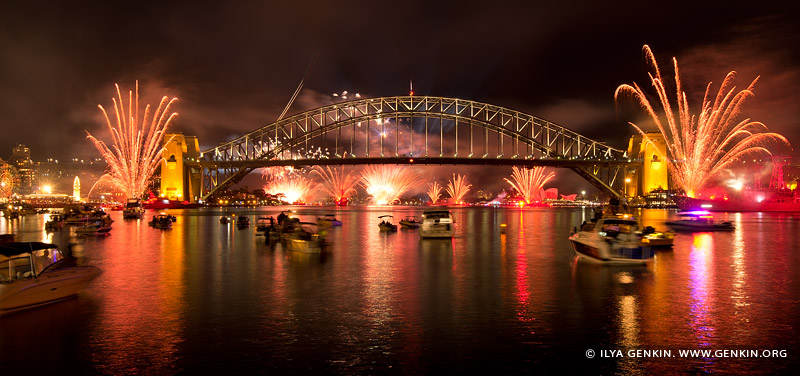 More images: Navy Fleet IFR Fireworks Stock Images | Sydney Stock Images | Australia Stock Images | Travel Stock Photography
Ilya Genkin is a Sydney, Australia photographer whose subjects include the Pacific coast, Australian outback and deserts, rainforests, lakes and rivers, urban landscapes, night photography, and more.
Blog | About | Buy Images | Flickr | Twitter | Facebook | Google+ | 500px.com | LinkedIn | Email

Click here for Information & Pricing on larger paper, canvas, or metallic prints. Click here for License Information & Pricing for commercial and editorial uses. For complete purchase options, please contact Ilya Genkin directly.