Photography Tutorials and Location Guides
Landscape and travel photography are probably one of the most popular photography topics among the wider photography community so I have developed a series of guides on general photography topics and some locations around Australia to help you develop your skills or save yur time on searching and scouting locations. You'll learn about photography and how to create better images as well as where to go and when. I will help you take your first few steps on the path to creating your own kind of art.
Location Guides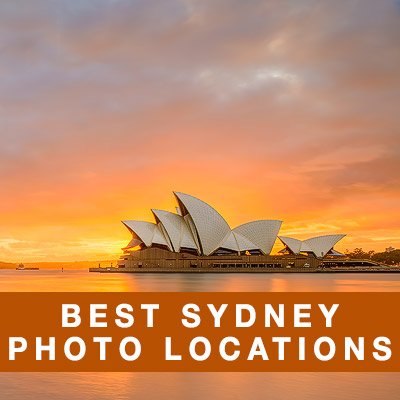 12 Best Photography Spots for Classical Sydney Skyline
I'm often asked by people who are travelling to Sydney what to photograph there, what are Sydney's best sunrise and sunset locations. So I've decided to write down some notes about shooting Sydney and about best photography spots. For Sydney skyline to be precisely. It's not a comprehensive Sydney city photography guide but it will give you a good idea of shooting locations around Sydney, when to shoot there and how to get there. It could be very useful if you have limited time but still want to get some nice photos. By browsing through the images in this guide you can decide where to go to get the view you want.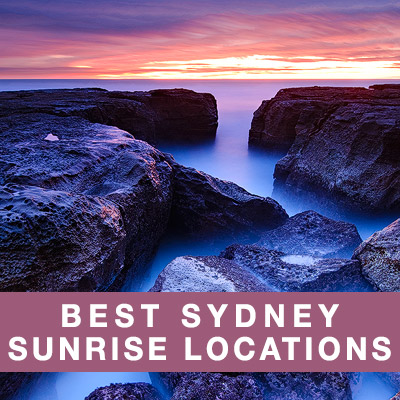 10 Sydney's Best Sunrise Photography Locations
Sydney sits on the south-east coast of Australia and provides plenty of opportunities for shooting sunrise but in this article I am going to give you some of Sydney best sunrise locations (in my opinion) that are easy to get and give you tips on how to shoot them. All these places and lookouts are easily accessible by foot, public transport or by taxi/car. I have also included links to Google Maps and SunFollower.net as well for each of these locations.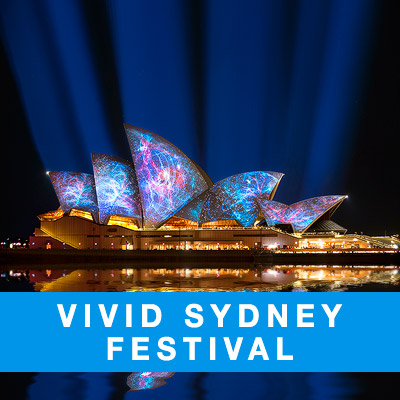 How To Photograph Vivid Sydney Festival
Every year since 2009, Sydney holds the Vivid Sydney Festival of Light, Music and Ideas. Here, designers showcase their talented and intricate minds by putting together some amazing installations and animations. World famous landmarks such as the Sydney Opera House and the Harbour Bridge are illuminated in vibrant colours and animations whilst other landmarks play host to some quirky yet entertaining installations. The event is held during winter in central Sydney over the course of 18-days in May and June. The centrepiece of Vivid Sydney is the light sculptures, multimedia interactive work and building projections that transform various buildings and landmarks such as the Sydney Opera House and Sydney Harbour Bridge in and around the Sydney CBD into an outdoor night time canvas of art. Vivid Sydney was voted Australia's Best Event in 2013 and Best Tourism Event in 2014. It attracts lots of Sydneysiders and tourists and provides plenty of opportunities for photographers. I hope this guide with simple recommendations, tips and tricks will help you shooting the next Vivid Sydney event.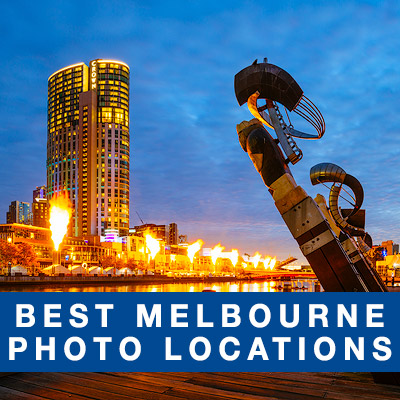 Best Melbourne Sunrise and Sunset Photography Locations
Melbourne is a very beautiful and photogenic city. It has been named the world's most liveable city for seven years in a row! While it doesn't have any iconic landmarks like the Sydney Opera House or the Harbour Bridge it still has plenty of photographic opportunities such as Flinders Street Station, Southbank, St Kilda Pier etc. It's packed with nice photo spots. Many spots can be photographed at sunrise, daytime and sunset changing it's appearance dramatically. Another good thing about Melbourne is that everything is so close there so you can walk from one spot to another.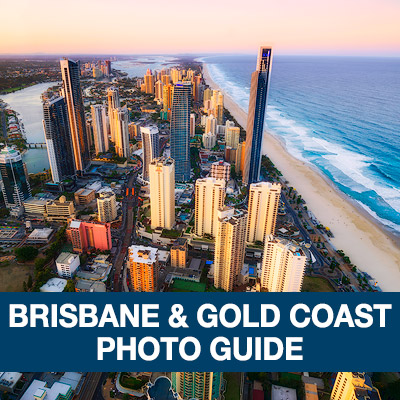 Brisbane's and Gold Coast's Best Photography Locations
After putting together a list of my favourite Sydney's photography locations, I think it's time time to start developing a list of great photography locations in Brisbane, Gold Coast and National parks nearby. Due to proximity of these two cities and the National Parks I decided to combine them into one photography guide.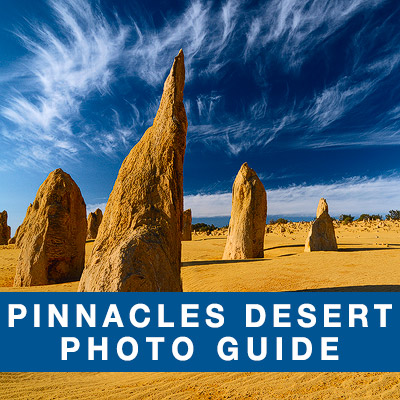 The Pinnacles Desert, Nambung National Park, Western Australia
The Pinnacles of Nambung National Park are the major natural attraction in Western Australia. The park is located about 25 kilometres south from the town of Cervantes and about 250 kilometres north of Perth, Western Australia. The Pinnacles were sculptured by wind, rain, vegetation, sun and time for many thousands of years from limestone. These limestone formations reach four metres tall of sand of varying colours. It is a favourite subject for photographers. I created a short photography guide on this amazing location. Hopefully you will find it useful.
Photography Tutorials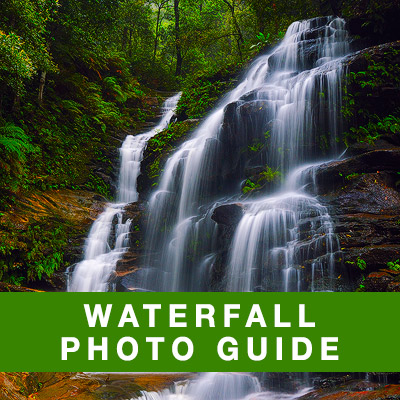 7 Effective Waterfall Photography Tips
Waterfalls are a very popular subject for landscape photographers. Whether it's a moss speckled trickle or a colossal roaring deluge, moving water seems to be irresistible to photographers and when it's done well, can be utterly gorgeous. The draw to their natural beauty is clear, but sometimes coming home with the best shots is harder than you might think. There are many ways to photograph these natural wonders, and I've compiled a few tips, tricks, and techniques to help you get waterfall images that do justice to their elegant beauty.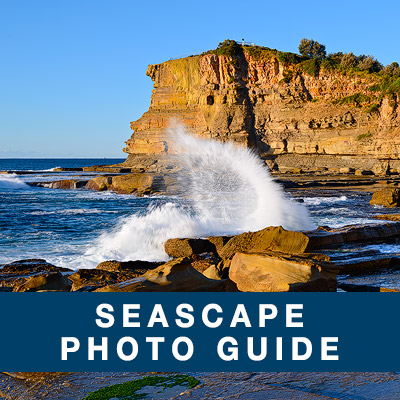 12 Tips for Seascape and Coastal Photography
The seashore. The coastline. The oceanfront. No matter what term one prefers to use, the coastline has long been a favoured location for photographers, and - with its ever changing landscape, light and moods. It is also one of my favourite places to shoot due to its variety and ease of access. Seascapes are often seen as a subset of landscape photography. The sea is a place of great drama and moods. Seascape photography has unique elements that offer photographers a myriad of benefits they really can't get with any other landscape scenario. The coast features a great mix of weather conditions that allows the chance to snap unforgettable shots. For instance, overcast and stormy conditions will turn out amazingly in monochrome, yet your postcard-perfect, white, puffy clouds appear nicely in colour.